Home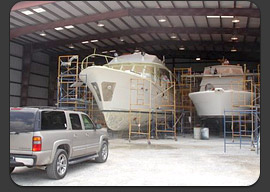 "Brian is a dedicated person, to his own studies, friendships, and professional endeavors. He is also very enthusiastic, sincere and has always demonstrated admirable rapport with people. I am confident you will find him to be an asset."

—Thomas P. White

1st VP F. A.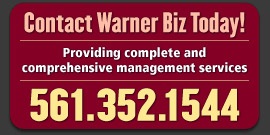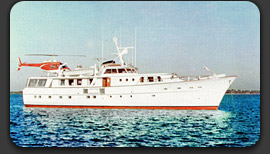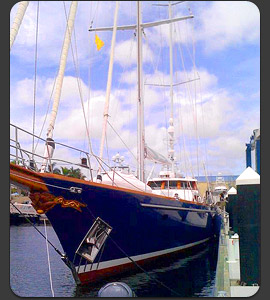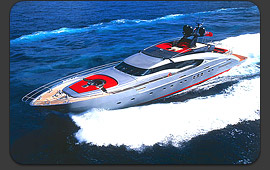 Services
Captain Services:
Delivery – New vessels, ship transport, transient, brokerage, etc. we will deliver your vessel safely and promptly.
Private Charter - Let Warner Biz Inc. take you on a trip on your vessel. Every last detail will be accounted for.
Hurricane Preparation - In the event of a hurricane or tropical storm, Warner Biz Inc. will secure or move your yacht as laid out in your hurricane plan.
Project Management – Partial or major refit? Experienced representation is essential to a fair and professional result. We will work with your shipyard or take care of it all in house.
Financial Management – We will manage all of your vessels expenditures. Each yacht under management will receive its own account and receives monthly statements.
Boat Handling Instruction – If you love to drive your boat but hate to scratch it, Capt. B will give you private hands on instruction. For cruising couples, Jodi can provide instruction to the person you depend on to tie you up quickly and safely in any conditions.
Guide Services:
Fishing Lessons – Capt. Brian is an experienced tournament fisherman. Make the most of your next offshore fishing trip with a professional guide.
Engineering Services
Regular Maintenance – All vessels are built and operated differently. Allow us to custom design a maintenance schedule for your vessel. Every mechanical, electrical, pneumatic, and hydraulic system will be accommodated.
System Refit Consultation – Upgrading or replacing systems can be confusing with all the options available. Having someone in your corner with real world experience can be the best investment ever made for your vessel.
System Repair/ Problem Solving – Have a system that is working improperly or doesn't work at all? Are all your local guys stumped? Warner Biz has a large base of yacht troubleshooters at their disposal. Chances are we've seen it before or know somebody who has.
Survey – Let Warner Biz Inc. do your next new purchase survey or insurance survey. Yacht survey, contrary to popular belief, is an unregulated business. Make sure you get a surveyor who really knows yachts and what to look for. Every survey is carried out by Captain Brian Warner personally and you will receive a professional electronic and paper survey report specific to your vessel.
Concierge Services:
Crew Administration – While we are not a crew agency, we can help you find and interview the right person for your program.
Travel Planning – Running your boat is a lot of work. Let us handle reservations and provisioning details. We can make travel arrangements for guests and/or crew, commercial or private charter.
Special Event Planning – If you are having a wedding, business, or social event aboard your Yacht, we can secure chefs, wait staff, entertainment, etc. to make your special event a great success.
Maintenance Services:
Brightwork – Proper and frequent application of fresh spar varnish are paramount to making your Brightwork look perfect. Check out the close up in our photos section.
Paint – Refinishing or repair, small sections or your entire yacht, above and below the water line.
Detailing – Interior or exterior cleaning services to make your vessel shine.
Bottom Cleaning – keeping the bottom of your yacht clean increases performance and saves fuel costs.
Zinc Replacement – Replacing zincs when necessary protects your boat and all its systems from electrolysis.